« Challenges | Main | Why? »
April 21, 2004
The Best Quiz ever!


Which Princess Bride Character are You?
this quiz was made by mysti
And...if are a retail slave, or have ever been one...check out Practical Penumbra. She's hosting a stupid customer story contest. Good luck beating me!
Lastly, for those who wish to view the horrible Axe Deoderant ad I wrote about earlier, here it is: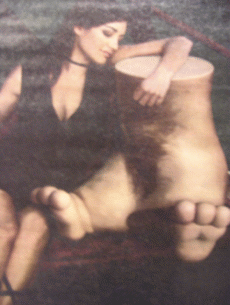 Thanks L!

You can read my thoughts on the ad here. Enjoy your nightmares!
Posted by Ensie at April 21, 2004 06:52 PM
Comments
Post a comment
Thanks for signing in, . Now you can comment. (sign out)
(If you haven't left a comment here before, you may need to be approved by the site owner before your comment will appear. Until then, it won't appear on the entry. Thanks for waiting.)