« Christmas Vacation | Main | The Red Cross »
December 29, 2004
Home to San Diego
We made it home safely this morning. A word of advice--don't book a flight for 7:40am when you're staying an hour from the airport. Waking up at 3:30 this morning wasn't pretty. We did get some great pictures while were were there though...
The Olympic Mountains from Lake Washington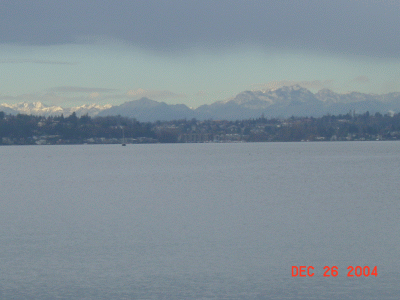 The sunset on the drive out to Mt. Rainier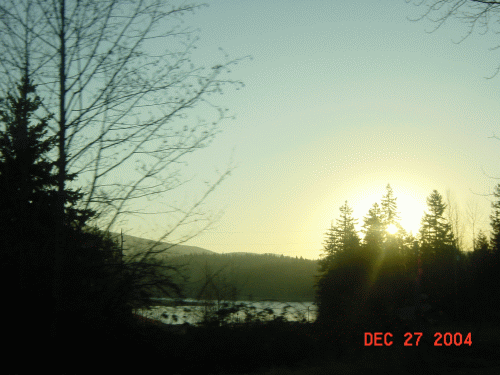 Mt. Rainier, three minutes from Frinklin's father's house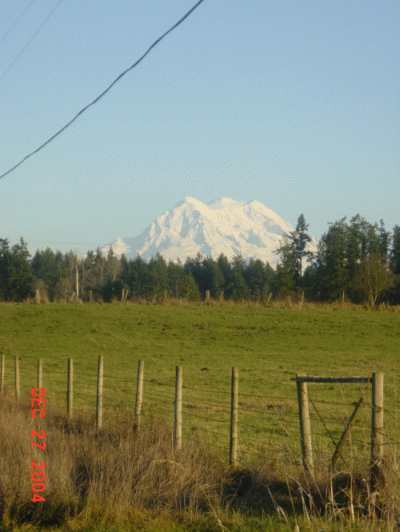 The Olympics at sunset from Capitol Hill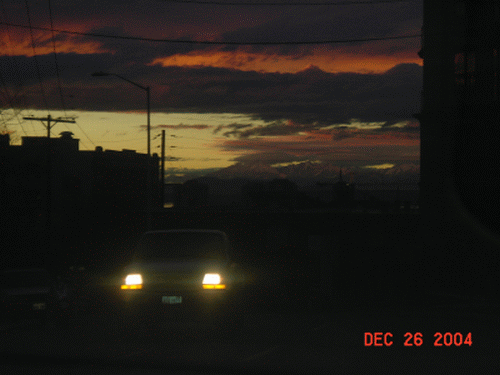 And of course, the Space Needle. We had lunch at the Sky City restaurant located just under the observation deck. We had a wonderful view of the fog, which cleared as soon as our feet touched solid ground again.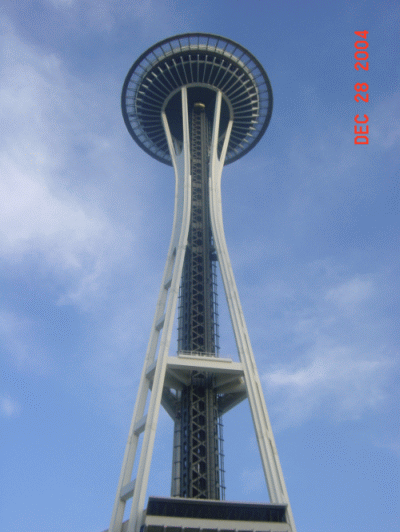 More pictures to come in the near future.
Posted by Ensie at December 29, 2004 07:10 PM
Comments
Posted by: Dawn (webmiztris) at December 29, 2004 09:44 PM
Thanks! I have lots more, don't worry. You'll be sick of them before long.
Posted by: ensie at December 30, 2004 10:26 PM
Posted by: free download at April 19, 2010 03:00 AM
Post a comment
Thanks for signing in, . Now you can comment. (sign out)
(If you haven't left a comment here before, you may need to be approved by the site owner before your comment will appear. Until then, it won't appear on the entry. Thanks for waiting.)