« The Rain | Main | Possibly Simultaneously the Most Frightening and Most Hilarious Thing I've Seen »
January 10, 2005
Lack of Posting
Sorry for the lack of information here lately, my life as most recently been absorbed by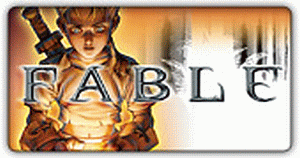 I'm almost finished. I think I'll start a new game tonight and be EVIL.
HAHAHAHAHAHA!
That would be my evil laugh.
Posted by Ensie at January 10, 2005 05:13 PM
Comments
Ummmm, HELLO!! I miss you! Please post! : )
Posted by: violet at January 14, 2005 07:01 AM
Come on back, Ensie dear! I'm ending my sabbatical next week... I hope you'll do the same!
Posted by: Mediocre Fred at January 14, 2005 08:32 PM
Posted by: free download at April 19, 2010 03:01 AM
Post a comment
Thanks for signing in, . Now you can comment. (sign out)
(If you haven't left a comment here before, you may need to be approved by the site owner before your comment will appear. Until then, it won't appear on the entry. Thanks for waiting.)