« Today I feel like a grown-up | Main | Loan paperwork... »
June 17, 2005
SeaTac in Perfect Weather
The SeaTac airport windows, doing their best impersonation of a mural.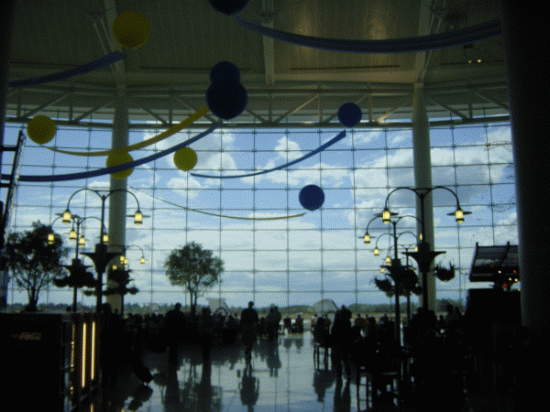 This is what I expect the weather to be like everyday in Washington.
Don't burst my bubble. It's helping me leave San Diego.
Posted by Ensie at June 17, 2005 05:31 PM
Comments
Holy Crap! Boot camp has left me completely out of the Bob's Hogs gossip loop, so this is the first I've heard! Congratulations Ensie and Frinklin!
- LJ
Posted by: Larisa at June 18, 2005 05:59 PM
Posted by: free download at April 19, 2010 03:41 AM
Post a comment
Thanks for signing in, . Now you can comment. (sign out)
(If you haven't left a comment here before, you may need to be approved by the site owner before your comment will appear. Until then, it won't appear on the entry. Thanks for waiting.)