Windy!
The Frinklin-Ensie household is finally back online after the ginormous windstorm that struck Thursday evening. We lost our cable (and thus the internet, TV, and phone) on Thursday afternoon, and our power followed about 1 AM early Friday morning. We were lucky enough to have lights and heat again by early afternoon Friday, and it appears the cable came back sometime around 6 PM today.
We weathered the storm far luckier than some, having giant dogs and plenty of cats to keep us warm, a gas fireplace without an electric starter, and a gas water heater. Currently, the houses across the street from us still don't have power, and Tacoma Public Utilities is saying it may be another day to get everyone up and running. Reports are there are 6500 people still without power here and temps are already in the mid 20s.
Seattle City Lights had 175,000 customers without power on Friday morning. Puget Sound Energy had over 700,000. The town of Gig Harbor only has 30,000 subscribers on their power system, and 28,000 of them were without power after the storm ended. It's been amazing to see the destruction this storm has brought just to our neighborhood.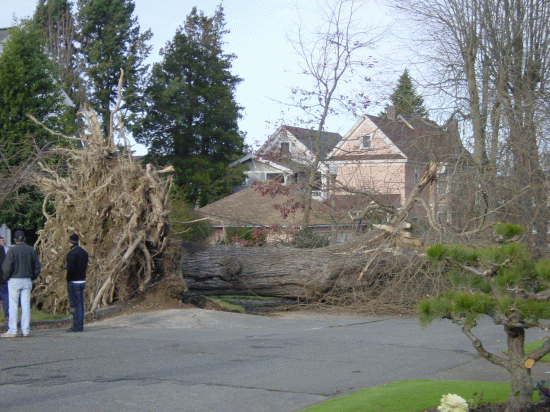 Check out Exit 133 to find more photos, esp. in the comments section.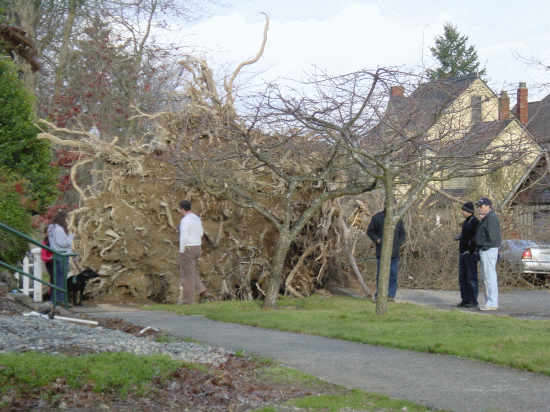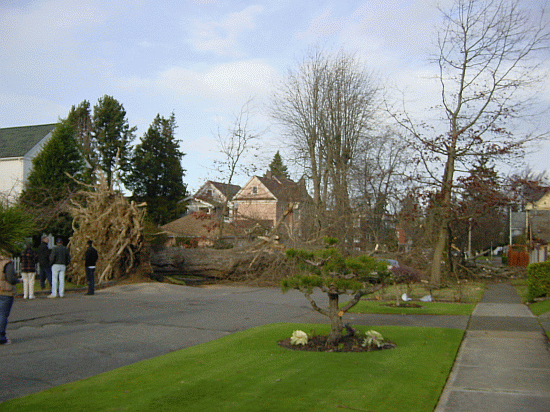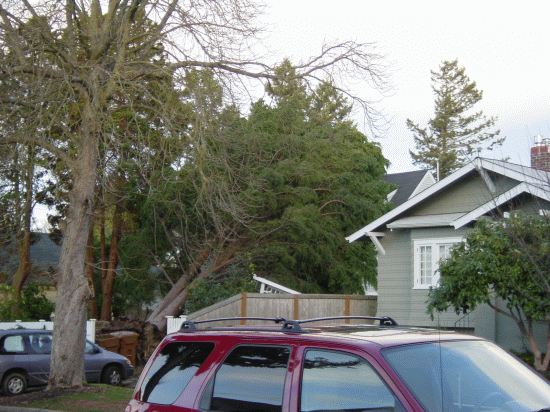 When I took the below shots a couple of blocks from my own house I had no idea that this tree came from fellow Tacoma blogger James' front yard. You can see his own pictures at Tacomaness.