« Apparently moving is going to cost a lot more than just the price of a house | Main | She's Here, She's Queer. »
February 15, 2005
Behold!
My Valentine's Day gift: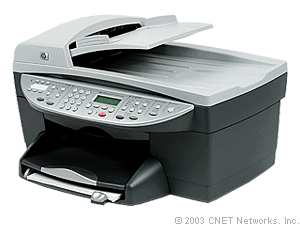 Because I'm nerdy like that. And now I can copy, scan, print, and fax all in one!
Wheeee! The power...I can feel it coursing through me!
Posted by Ensie at February 15, 2005 08:30 PM
Comments
My mouth just did this: o
How geeky is that?
Posted by: eden at February 16, 2005 04:25 PM
Dude, that is so very cool. Just think, now you can make photo copies of your butt without having to leave the house!
Posted by: TV at February 16, 2005 07:56 PM
Not only can you make photocopies of your butt, but you can also fax them to your family and friends for fun and profit!
Posted by: Rob at February 16, 2005 08:05 PM
Posted by: free download at April 19, 2010 03:08 AM
Post a comment
Thanks for signing in, . Now you can comment. (sign out)
(If you haven't left a comment here before, you may need to be approved by the site owner before your comment will appear. Until then, it won't appear on the entry. Thanks for waiting.)