« Oscars 2005 | Main | Moving Day »
February 28, 2005
Sushi is good for you. And good for cuts.
My friend Adriane gave me sushi bandaids recently.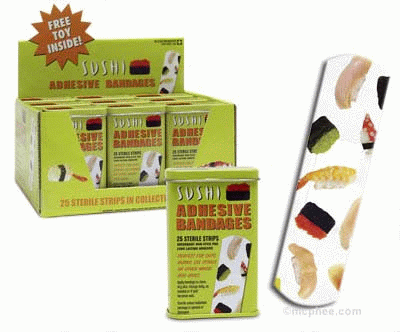 We have a sushi theme, as we always made sure we ate sushi together when we hung out.
I gave her these sushi candles last year: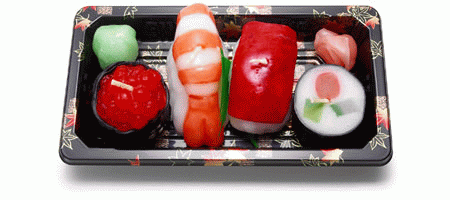 I'm debating between the sushi clock and the sushi candy for my next gift.
Posted by Ensie at February 28, 2005 09:06 PM
Comments
those candles are very cool.
Posted by: Dawn (webmiztris) at March 4, 2005 09:36 AM
fuck you- dont put bull shit on the internet

Posted by: kevin at May 24, 2005 09:29 AM
Posted by: free download at April 19, 2010 03:12 AM
Post a comment
Thanks for signing in, . Now you can comment. (sign out)
(If you haven't left a comment here before, you may need to be approved by the site owner before your comment will appear. Until then, it won't appear on the entry. Thanks for waiting.)