« Taste the Goodness | Main | Free Cone Day! »
April 18, 2005
Chirstmas In April
All nine boxes arrived from the Bob's Hogs and Weiner Pigs Free Schlock Party (aka the Vendor Expo) today. Whee! See the pictures. Be frightened of how much crap we can unload in 10 minutes: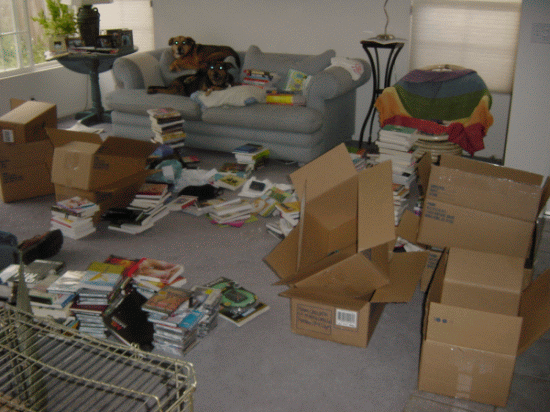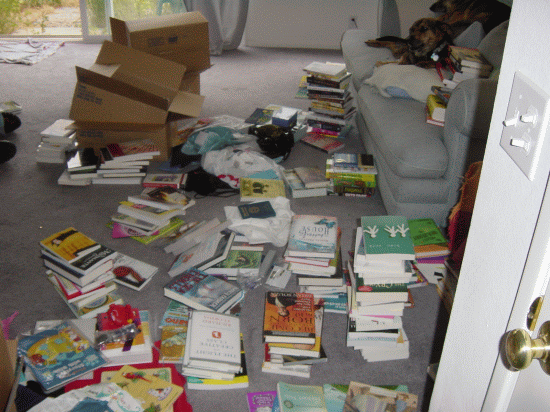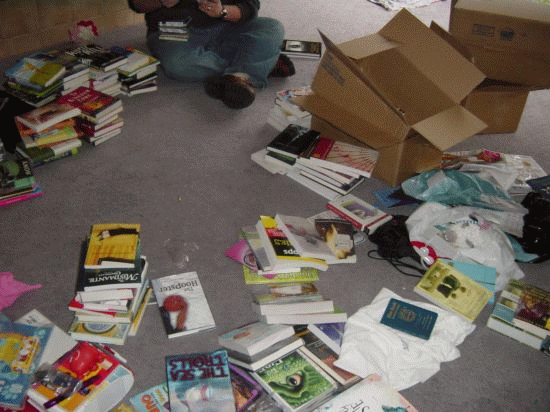 We pared it down to the following; two boxes for Frinklin, two boxes for me, two boxes for my parents and younger siblings, one bag for Frinklin's parents, one bag (almost all manga) for sister Katie, one bag for Frinklin's parents, one box for friends at work, one box for my favorite customers, plus a few pulled out for friends. Did I mention we already have all our books double depth shelved on our shelves?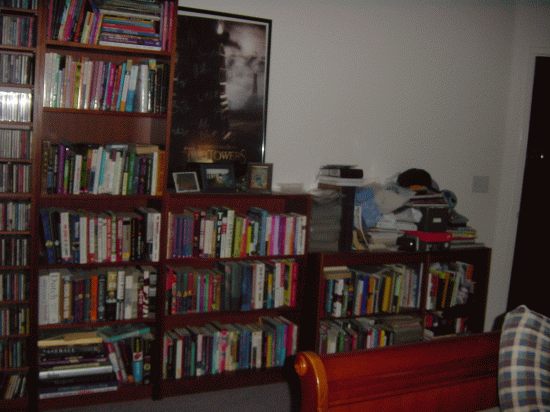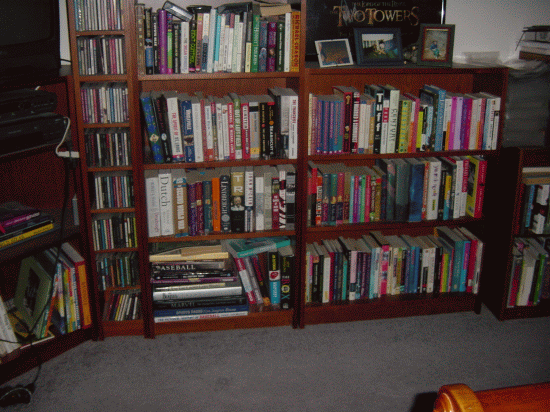 FYI: There are three more bookshelves just like 'em in the bedroom, along with 12 boxes of books waiting for a home in the garage. It's a sickness, I know.
Posted by Ensie at April 18, 2005 08:55 PM
Comments
Posted by: Richard at April 18, 2005 10:29 PM
Oh my gosh. You need help! : )
Posted by: violet at April 19, 2005 06:12 AM
*gasp*
*gape*
I covet your library! That's amazing. And good luck on the BH&WP Seattle job. That would be nifty.
Posted by: eden at April 19, 2005 07:24 AM
Richard, Funny that you should mention that, as I picked up a book on starting an eBay store. Actually, I picked it up for Eden, as she has been wondering about that topic.
Violet, We do need help. Remember, you offered to help us move! You're actually in luck, as you would likely be a driver, not a mover. We are so hiring a moving company this time.
Eden, Glad to see someone is impressed by it. It's mostly a big mess. We desperately need more bookshelves. I'm such a book whore. I'll send your books out to you on Friday most likely.
Posted by: ensie at April 19, 2005 03:26 PM
You can load up on bookcases at the Ikea(s) in Seattle ;)
Posted by: eden at April 20, 2005 04:02 PM
That's where most of our current cases came from! (Well, from Ikea, not from the Ikea in Seattle. I even looked for one when we visited in December. Found it! It's in Renton.)
Posted by: ensie at April 20, 2005 09:05 PM
Posted by: free download at April 19, 2010 03:22 AM
Post a comment
Thanks for signing in, . Now you can comment. (sign out)
(If you haven't left a comment here before, you may need to be approved by the site owner before your comment will appear. Until then, it won't appear on the entry. Thanks for waiting.)