« Scrubs on DVD! | Main | Chirstmas In April »
April 18, 2005
Taste the Goodness
Frinklin, sister Katie, and myself attended the 19th annual Fallbrook Avocado Festival yesterday. Just in case you though that guacamole was the only way to eat avocados, let me assure you--you are wrong:
The best guac I've ever eaten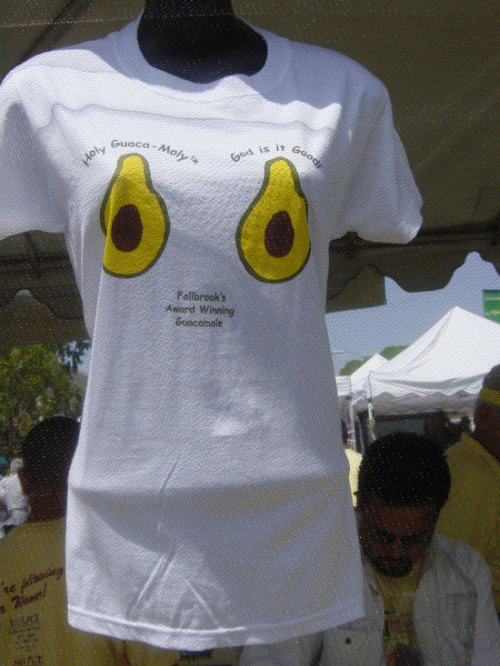 Like avocado tempura, crispy on the outside, creamy on the inside. Served with ranch dressing as dip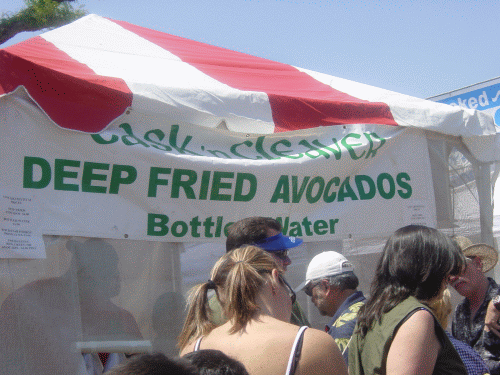 What we searched for all day...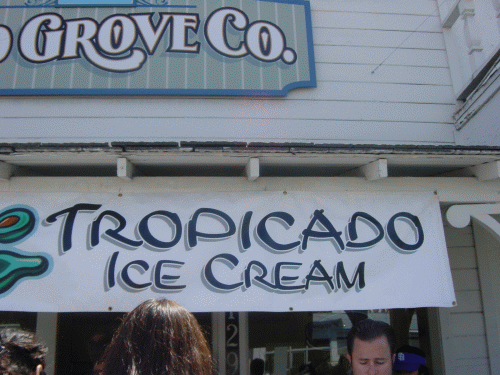 Behold! The avocado ice cream!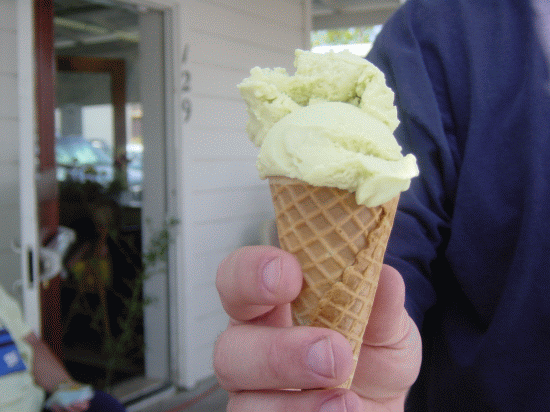 DELICIOUS. It tasted exta creamy and smelled like ripe avocados. Just what you would expect from avocado ice cream. Now I must convince Ben and Jerry's to pick it up.
Posted by Ensie at April 18, 2005 08:51 PM
Comments
Posted by: free download at April 19, 2010 03:22 AM
Post a comment
Thanks for signing in, . Now you can comment. (sign out)
(If you haven't left a comment here before, you may need to be approved by the site owner before your comment will appear. Until then, it won't appear on the entry. Thanks for waiting.)