« Signed, sealed, and almost delivered... | Main | No time to blog, packing, always packing... »
July 14, 2005
New Cat Shaped Family Member
Meet the newest member of our family: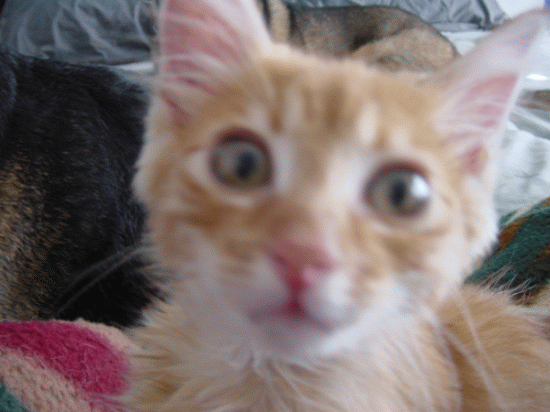 He doesn't have a name yet.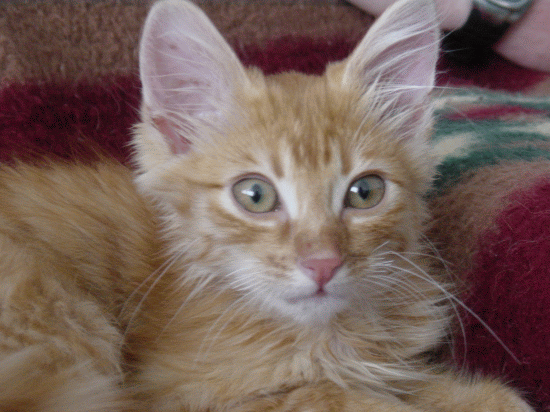 Some dogs are not so excited about the new kitty.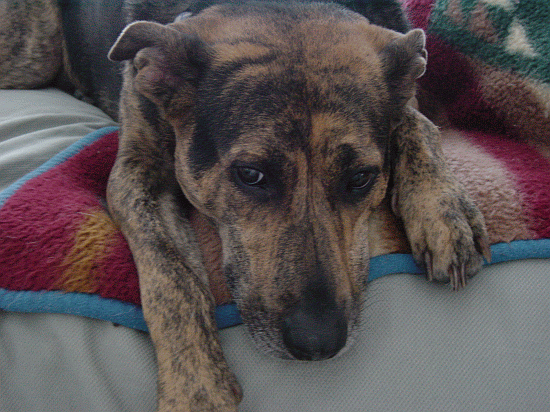 Especially since The Jeffrey is the new kitty's favorite toy.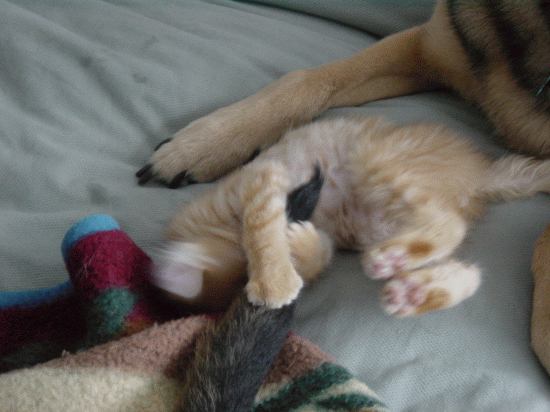 But he is starting to come around.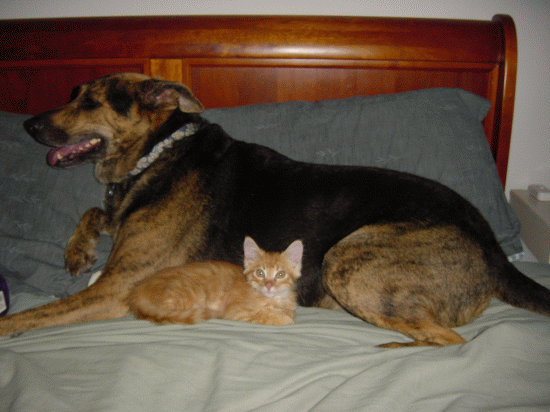 Posted by Ensie at July 14, 2005 07:28 PM
Trackback Pings
TrackBack URL for this entry:
http://blog2.mu.nu/cgi/trackback.cgi/100505
Listed below are links to weblogs that reference New Cat Shaped Family Member:
» How we ended up with another pet a mere week before moving. from The Frinklin and Fred Show
The Missus and I both took today off work. Initially this was to be a Disneyland trip, the last before we moved. But, once we realized the giant tasks in front of us (like, ya know… moving), we decided to... [Read More]
Tracked on July 14, 2005 08:50 PM
Comments
Posted by: Dawn (webmiztris) at July 15, 2005 03:07 PM
Posted by: eden at July 15, 2005 08:46 PM
That looks like a lotta' fun! Kittens are a blast!
Posted by: John Sparks at July 18, 2005 07:25 PM
Posted by: Jennifer at July 19, 2005 02:51 PM
Ohhh, adorable, though....that's a mischievous looking little catling.
Posted by: MissMeliss at July 21, 2005 03:04 PM
Posted by: free download at April 19, 2010 03:53 AM
Post a comment
Thanks for signing in, . Now you can comment. (sign out)
(If you haven't left a comment here before, you may need to be approved by the site owner before your comment will appear. Until then, it won't appear on the entry. Thanks for waiting.)