« Stank Paw | Main | Wheeeeere's Percy? »
November 04, 2005
Sunbeam Found!
Although I haven't actually seen the sun in about a week, here is proof that the sun does shine here in Tacoma: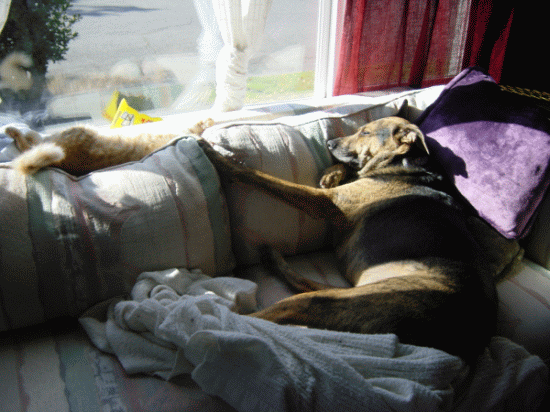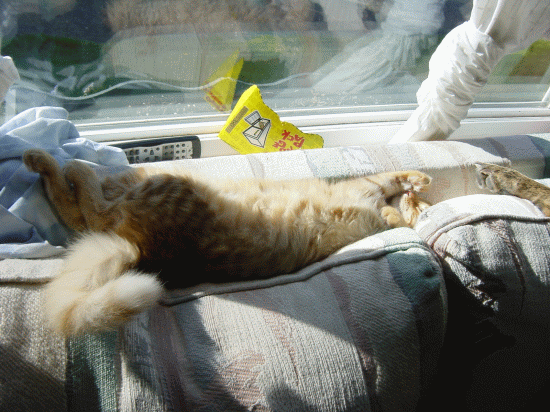 That doesn't mean that it's warm. Today it was a toasty 46 degrees. This is how Percy and The Jeffrey have chosen to deal with the cold.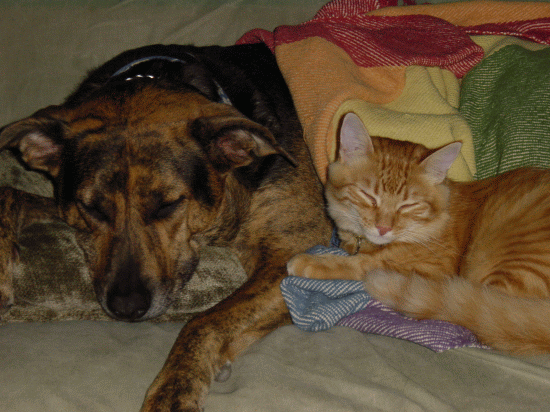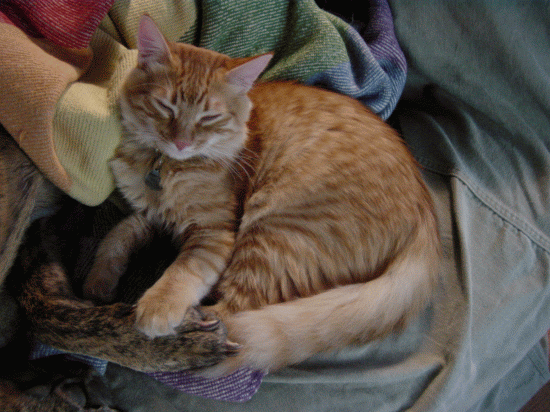 Not that our pets are spoiled or anything...
Posted by Ensie at November 4, 2005 06:54 PM
Trackback Pings
TrackBack URL for this entry:
http://blog2.mu.nu/cgi/trackback.cgi/126200
Listed below are links to weblogs that reference Sunbeam Found!:
» poker casino241 from poker casino241
poker casino poker 394 [Read More]
Tracked on February 12, 2006 05:19 PM
Comments
Now that is cute. Even if one of them does have the stank paw.
Posted by: Brandon at November 4, 2005 11:36 PM
Posted by: free download at April 19, 2010 04:26 AM
Post a comment
Thanks for signing in, . Now you can comment. (sign out)
(If you haven't left a comment here before, you may need to be approved by the site owner before your comment will appear. Until then, it won't appear on the entry. Thanks for waiting.)