« Tacoma's Beautiful Angle Represents in the Emerald City | Main | Congratulations! »
April 12, 2007
Thursday Thirteen #3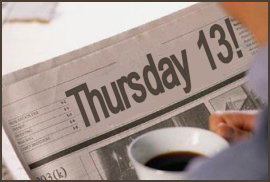 Thirteen Things about ENSIE
THIRTEEN THINGS I MISS ABOUT SAN DIEGO (feeling a little homesick right now)
1. SUNSHINE
2. My family
3. Dog Beach
4. Off-street parking
5. Not having to bundle up - even inside the house!
6. Good Mexican Food
7. Pat & Oscar's breadsticks
8. Pick Up Stix House Special Chicken
9. San Diego Chicken Pie Shop
10. My horse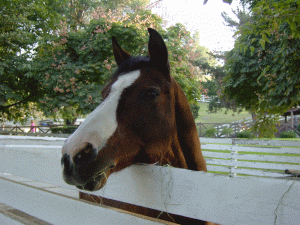 11. More good Mexican Food
12. In-n-Out
13. Balboa Park
Links to other Thursday Thirteens!

1. (leave your link in comments, I'll add you here!)



Get the Thursday Thirteen code here!


The purpose of the meme is to get to know everyone who participates a little bit better every Thursday. Visiting fellow Thirteeners is encouraged! If you participate, leave the link to your Thirteen in others comments. It's easy, and fun! Be sure to update your Thirteen with links that are left for you, as well! I will link to everyone who participates and leaves a link to their 13 things. Trackbacks, pings, comment links accepted!

View More Thursday Thirteen Participants

Posted by Ensie at April 12, 2007 06:51 PM
Trackback Pings
TrackBack URL for this entry:
http://blog2.mu.nu/cgi/trackback.cgi/209468
Listed below are links to weblogs that reference Thursday Thirteen #3:
Comments
You have a lovely hourse, how great is it! I wish I have one as well. :P
Happy TT.
Posted by: Xilly at April 12, 2007 09:43 PM
Hiya, I am really glad I've found this info. Today bloggers publish only about gossips and web and this is actually frustrating. A good site with interesting content, that's what I need. Thanks for keeping this site, I'll be visiting it. Do you do newsletters? Can't find it.
Posted by: spider crane hire essex at January 27, 2013 12:28 PM
Post a comment
Thanks for signing in, . Now you can comment. (sign out)
(If you haven't left a comment here before, you may need to be approved by the site owner before your comment will appear. Until then, it won't appear on the entry. Thanks for waiting.)