« Your E-mail Has Exceeded Your Storage Limits | Main | Cuz it's Wednesday »
June 13, 2007
Bookseller Shelves
Because I know you're keeping up with what's on my Wist list, you may have noticed that I deleted the bookseller shelves last week. That's because I finally ordered them and they arrived today.
Old side tables (click to enlarge mess):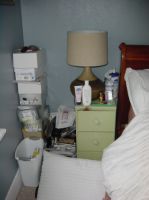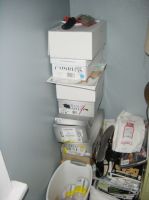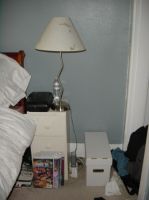 New sidetables: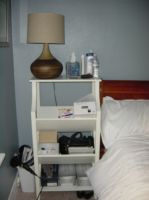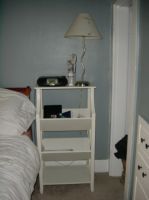 Yes I have a lot of shoes. Shut up.
My plan is to get some cute boxes from IKEA to use for the stuff that was hidden away in drawers.
Posted by Ensie at June 13, 2007 05:55 PM
Trackback Pings
TrackBack URL for this entry:
http://blog2.mu.nu/cgi/trackback.cgi/215758
Listed below are links to weblogs that reference Bookseller Shelves:
Comments
Nice blog.Totally like the design....stop by my blog and leave a comment, amnd plug your link buton into my plugboard! See you soon....
http://mslovely101.blogspot.com
Posted by: mslovely101 at June 28, 2007 06:48 AM
I would hope that I'm healthy in both mind, body, and spirit. I'd personally like to travel the earth with my friends and family. That would be pretty.
Posted by: Delmer Mccarther at May 10, 2012 11:58 AM
Post a comment
Thanks for signing in, . Now you can comment. (sign out)
(If you haven't left a comment here before, you may need to be approved by the site owner before your comment will appear. Until then, it won't appear on the entry. Thanks for waiting.)