« The Movie Juno and kimya dawson | Main | Crown Bar Review »
November 07, 2007
Reminder to Self:
These are not breakfast: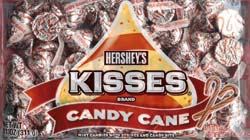 Also, one bag does not equal one serving.
Posted by Ensie at November 7, 2007 09:46 AM
Trackback Pings
TrackBack URL for this entry:
http://blog2.mu.nu/cgi/trackback.cgi/229165
Listed below are links to weblogs that reference Reminder to Self::
Comments
*drool* I've never seen them before. I wonder if they will be out in stores near me. I want!
Posted by: Modern Princess at November 8, 2007 03:14 PM
But why?
WHY?
I most certainly think they can be ALL THEY CAN BE. After all, this is America, "The Land of Opportunity."
Have them for breakfast, and have one bagful of a serving.
:-D
Posted by: Oscar Cocaine at November 11, 2007 12:02 AM
Post a comment
Thanks for signing in, . Now you can comment. (sign out)
(If you haven't left a comment here before, you may need to be approved by the site owner before your comment will appear. Until then, it won't appear on the entry. Thanks for waiting.)