« Thanks for the...uh...job? | Main | Best Coffee in Tacoma »
March 09, 2007
Dog Blogging
It's been another dog-heavy week for the Ensie-Frinklin household.
Pharaoh finally went to the vet for his dental work, and came out (gasp!) with all his teeth still in his mouth. No extractions! Dr. Warren of Metropolitan Veterinary Hospital is absolutely amazing. I have been so impressed with her treatment of all of our dogs and cats, and she and her staff are awesome. I highly recommend them if you and your pets live anywhere near Tacoma.
Pharaoh's first day of recovery was a little iffy - he couldn't stand for the length of time it took to finish his dinner. Very reminiscent of his first week with us, when he was forced to sleep outside, unable to make it up the stairs into the house. Today he is much happier, tromping around, eating heartily, and being his usual grumpy self.
Pharaoh convalescing -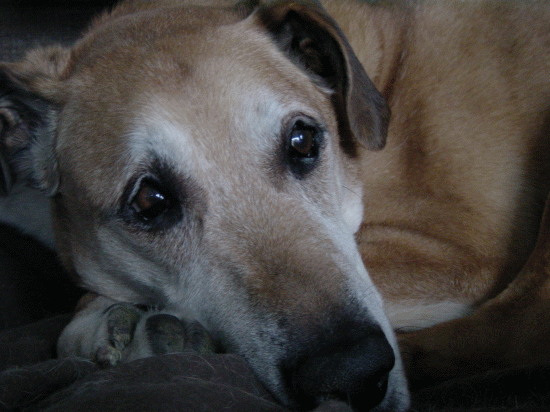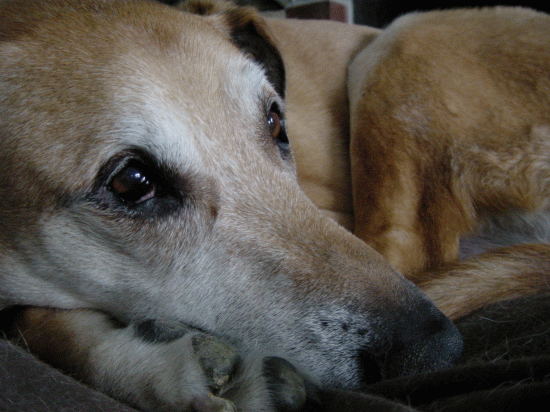 Mostly, Pharaoh has been barking at The Jeffrey and our new puppy, Perdita, who have spent hours playing together like wild things. This is good to see, as The Jeffrey has been showing some signs of middle-aged stiffness and arthritis as of late.
Perdi -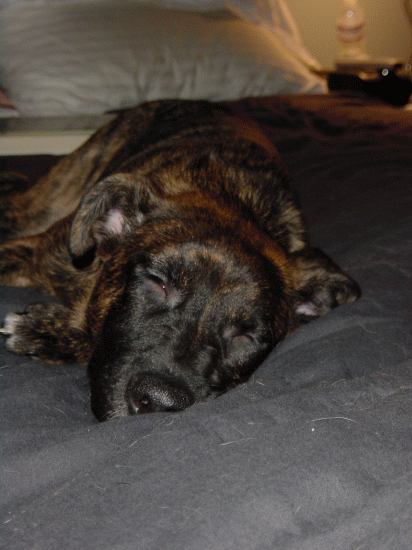 Posted by Ensie at March 9, 2007 12:31 PM
Trackback Pings
TrackBack URL for this entry:
http://blog2.mu.nu/cgi/trackback.cgi/205707
Listed below are links to weblogs that reference Dog Blogging:
Comments
What gorgeous eyes :) Hope he's feeling better.
Posted by: Eden at March 9, 2007 08:40 PM
not extremely outstanding.!
Posted by: Genesis Philavanh at May 9, 2012 04:47 PM
Wow! thanks! I always wanted to write in my website something like that. Can I take part of your article to my blog?
Posted by: Ligtv online izle at January 27, 2013 10:22 AM
Hi there, I found your blog via Google while searching for first aid for a heart attack and your article looks very interesting for me.
Posted by: e2 izle at January 27, 2013 10:35 AM
You are my intake , I own few web logs and occasionally run out from to post .
Posted by: Rudolf Lanosga at January 28, 2013 12:10 PM
I wanted to thank you for this fantastic read!! I absolutely enjoyed every little bit of it. I have got you bookmarked to look at new things you post…
Posted by: alcohol effects on babies at February 23, 2013 12:29 AM
Hello. excellent job. I did not anticipate this. This is a remarkable story. Thanks!
Posted by: Kai Fink at March 31, 2013 11:13 PM
Post a comment
Thanks for signing in, . Now you can comment. (sign out)
(If you haven't left a comment here before, you may need to be approved by the site owner before your comment will appear. Until then, it won't appear on the entry. Thanks for waiting.)