« Free Comic Book Day | Main | Busy Saturday »
May 05, 2007
Sheldon is Awesome
If you don't know about this great comic, especially if you're a comic book reader, you need to check it out: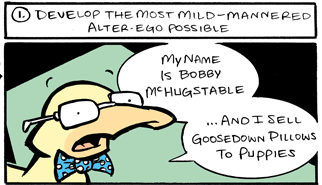 Posted by Ensie at May 5, 2007 11:26 PM
Trackback Pings
TrackBack URL for this entry:
http://blog2.mu.nu/cgi/trackback.cgi/211910
Listed below are links to weblogs that reference Sheldon is Awesome:
Comments
None of my business. Didn't I tell you before? 642-453 What's so funny! 642-164 I know. Save your breath. 1z0-272 Let's take a vote.Let's put to the vote. 642-524 He won the lottery! Lucky bastard. MB3-527 I knew it.
Posted by: Pass4sure engine at February 2, 2009 05:35 AM
Post a comment
Thanks for signing in, . Now you can comment. (sign out)
(If you haven't left a comment here before, you may need to be approved by the site owner before your comment will appear. Until then, it won't appear on the entry. Thanks for waiting.)