Tacoma Small Press Wayzgoose 2007
Frinklin and I stopped by King's Books on our way home from the Emerald City ComiCon to visit the Small Press Wayzgoose, which was quite fun.
There was paper-making going on outside and Kings was packed with people admiring the works of numerous talented Washington paper-smiths.
I purchased an incidental relation, a very cool handmade book about an almost unseen piece of furniture. I told the book-maker, Jenny Craig of Notta Pixie Press that it reminded me of Edward Gorey's book The Curious Sofa, in which various people perform "pornographic" acts around a stationary chiase. She informed me that she based it purposefully on that style, which you can see a sample of here.
I also had the opportunity to make my very own Beautiful Angle poster, and meet Lance and Tom in person. The guys said they were up late last night creating a new "Parking in Paradise" poster that is very cool. Hopefully it will be up at their website for purchase shortly.
A few shots from the afternoon, taken on the camera phone.
Handmade paper drying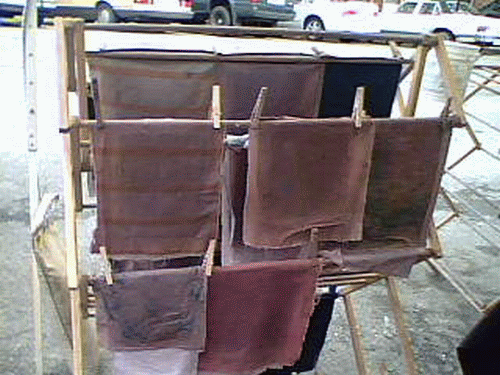 Notta Pixie Press Table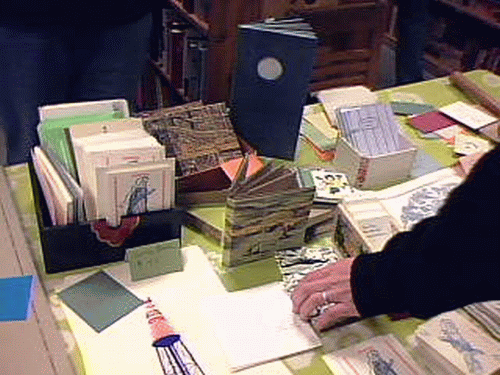 Jenny Craig of Notta Pixie Press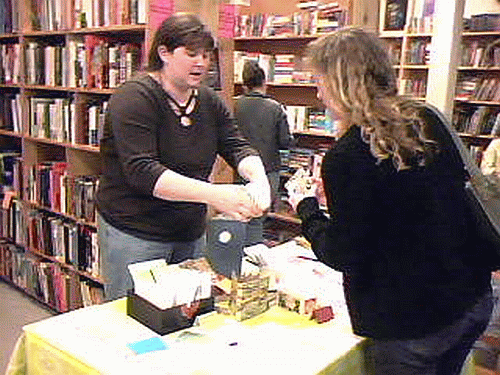 My very own Beautiful Angle poster